Mission Critical Services
24 hr Toll Free Number for Services and Parts: 1-844-726-6277
Silent-Aire has a wide range of factory trained and experienced Field Service Technicians geographically based to effectively service our clients needs in the timely manner our industry demands. These Technicians are based from our Silent-Aire Parts & Service Centers, located in close proximity to large volume clusters of our major hyperscale Data Center operations. Preventative Maintenance Strategies and Solutions to ensure the longevity of your facility and reliability of equipment, protecting your capital assets. Capable Technicians will perform detailed inspections to minimize risk of Unscheduled Downtime – as we know in this industry Failure is not an option.
We assess the condition of the Cooling Equipment in your facility and build an appropriate plan to replace any deteriorated components immediately, set a predetermined schedule to service common materials that wear over time and ensure the sustainability of your major equipment. Not only does this improve efficiency of your facility but can greatly improve the safety of your employees.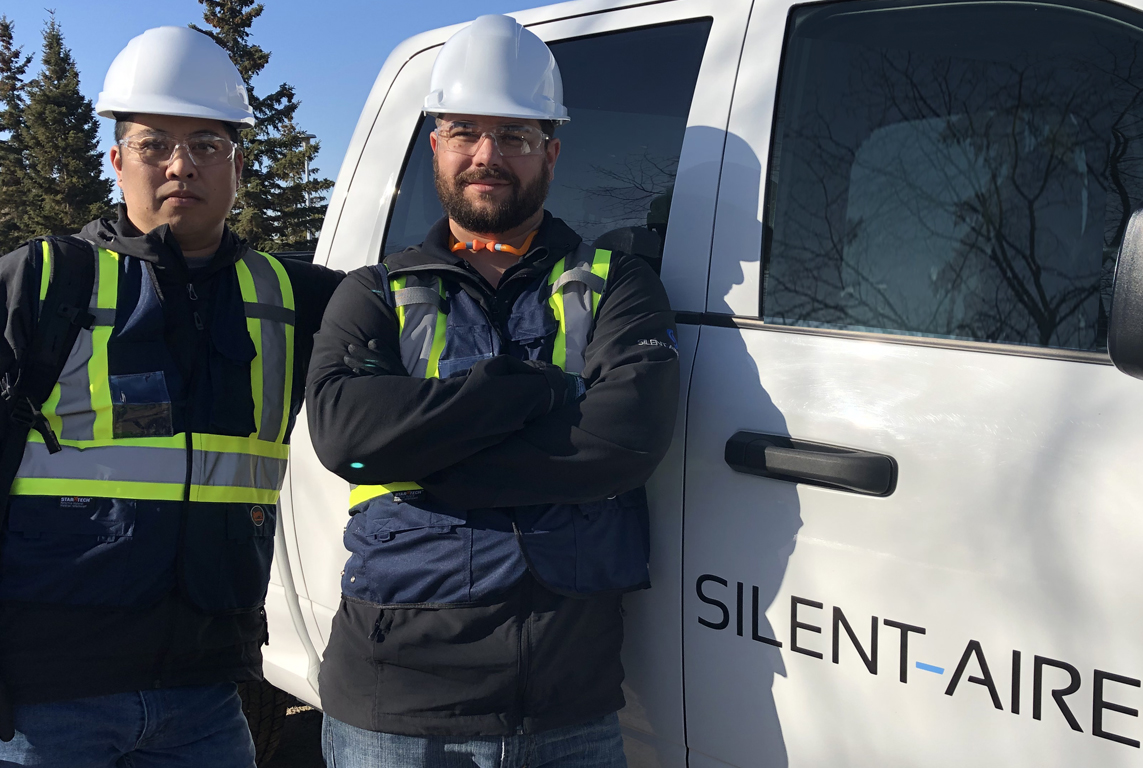 Experienced Service Technicians will help your Facilities Managers understand when is the right time to change media, filters or other consumable products. Proper equipment maintenance will improve overall plant efficiency, lower pressure drop, reduce energy consumption, minimize waste, Plant Efficiency & Environmental Initiatives.
• Post Warranty Maintenance Programs
• Water Conservation Programs
• Media Replacement Programs
• Filter Replacement Programs
• Controls Upgrade Programs
• Special Projects
Parts and Critical Spares
Strategically located Parts & Service Warehouses enabling us to immediately provide local support for our clients requirements.
Silent-Aire is partnered with top manufacturers and distributors of all major components used for cooling equipment in Data Centers throughout the world. With these long term relationships, Silent-Aire can offer the most current, suitable and efficient solutions to accommodate any replacement parts your system requires.
Silent-Aire's experience will also help evaluate and source the most efficient materials for any replacement parts your data center may need.
Some of the commonly stocked parts in our warehouses include:
• Electronic and Pneumatic Actuators
• Pumps
• Evaporative Media
• Mist / Drift Eliminator
• Filters
• Controls Devices (display screens, etc)
• Valves
• Gauges
• Sensors
• Circuit Breakers
• Fuses
• "Consumables"