Silent-Aire News and Press Releases
Silent-Aire will post important and current information to the public.

Johnson Controls Advances Data Center Sustainability Through Industry-first Data Center Solutions Hyperscale Platform
Johnson Controls, the global leader for smart, healthy and sustainable buildings, has leveraged its Silent-Aire solutions to offer the industry's first hyperscale data center platform focused on helping cloud providers meet ambitious sustainability targets. The Johnson Controls Data Center Solutions platform delivers innovative solutions that conserve water and reduce energy consumption, including air-cooled chillers, liquid cooling, combination air handler units, future-ready refrigerants and prefabricated modular data centers.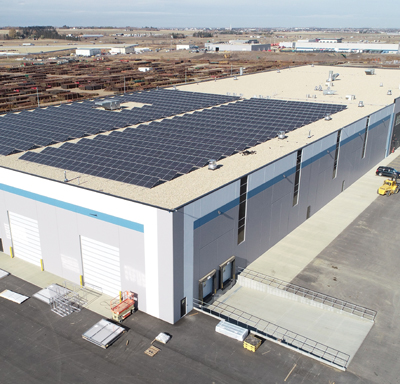 Silent-Aire expands state of the art Manufacturing Campus in Nisku Alberta
Nisku, Alberta, October 15, 2021
Silent-Aire, the global leader in hyperscale data center technology solutions, announced the expansion of the Nisku Campus in fall of 2021.  The brand new, state of the art 132,000 square ft building nicknamed Aries 2, expands the manufacturing capability and eventually add over 100 skilled trade jobs to the Nisku region.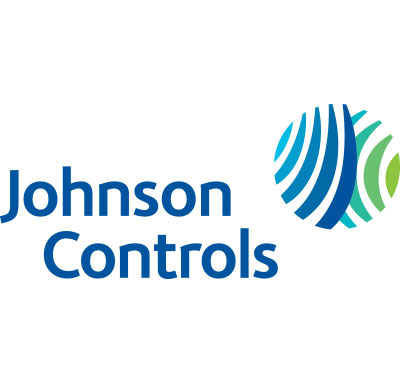 Johnson Controls Agrees to Acquire Silent-Aire to Accelerate Growth in Hyperscale Data Center Vertical
CORK, IRELAND — April 9, 2021 — Johnson Controls (NYSE: JCI), the global leader for smart, healthy and sustainable buildings, today announced it has entered into a definitive agreement to acquire Silent-Aire, a global leader in hyperscale data center cooling and modular critical infrastructure solutions.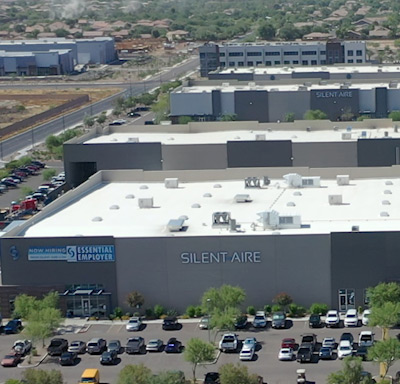 Silent-Aire Gains Market Share in the Global Data Center Cooling Sector that Omdia Forecasts at 4.3 Billion by 2024
According to Omdia's 2020 Data Center Thermal Management Report, Silent-Aire, a global leader in data center infrastructure solutions, was the only Top 10 provider to gain market share in 2019 and is now globally ranked third overall. The research confirms that data center thermal management will continue to grow in all regions, with North America consuming over 40% of all products. The Air Handler category leads the way as most large-scale builders focus on efficiency and design simplification efforts.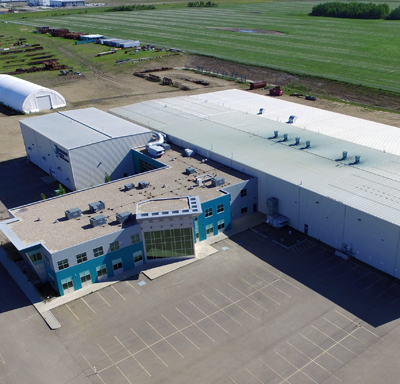 Silent-Aire Global Expansion Includes Two Additional Facilities in Edmonton Region
Silent-Aire, the global leader in hyperscale data center technology solutions, announced the expansion of two additional facilities in the Edmonton region. The 105,000 sq. ft. facility located in Nisku, Alberta includes office space for over 30 personnel and manufacturing teams will be operating 24×7 at full capacity by July.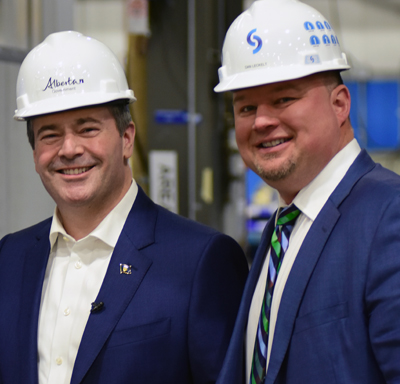 Premier Jason Kenney visits Silent-Aire to discuss increased apprenticeship program funding
Premier Jason Kenney announces the tripling of government funding to the CAREERS: The Next Generation apprenticeship program to $6 million a year by 2022-23 at Silent-Aire in Edmonton, on Monday, Oct. 28, 2019.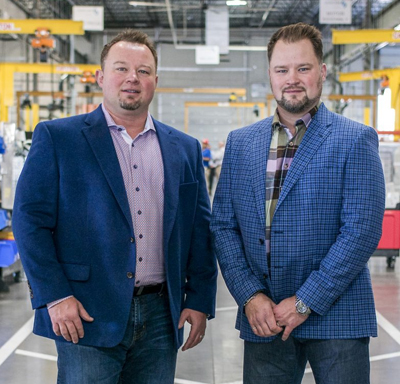 European CEO Magazine
"The growth of the digital economy has been staggering and people often forget that physical data centre infrastructure needs to grow at the same pace to support all the new data being created," Lindsey explained in the exclusive interview. "We develop cooling and modular data centre solutions that can 'hyperscale', deliver efficiencies that lower power usage, save operating expenses and are good for the environment."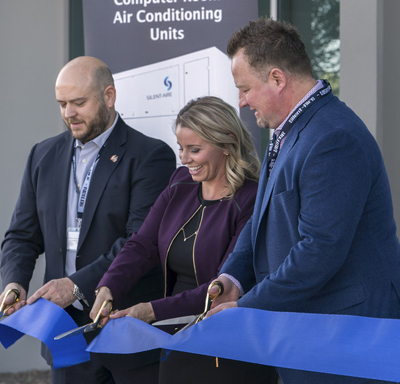 Silent-Aire Announces Grand Opening of New US Headquarters in Gilbert, Arizona
GILBERT, AZ, Oct. 4, 2017 /CNW/ – Silent-Aire, a global manufacturer of HVAC equipment and modular data centers, announced the grand opening of its new 146,000 ft2 USA headquarters in Gilbert, Arizona.  The company held a ribbon-cutting ceremony at the new facility with Mayor Jenn Daniels of the Town of Gilbert and other federal, state and local officials.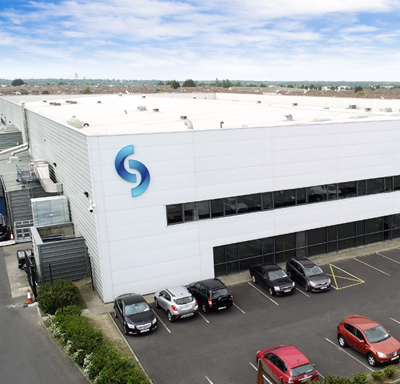 Silent-Aire Limited Partnership Establishes European Headquarters by Acquiring RMI Engineering Ltd. of Dublin, Ireland
Silent-Aire Limited Partnership announces that it has acquired RMI Engineering Ltd, an Ireland based HVAC design, engineering, and manufacturing company. Dublin becomes the European headquarters for the new entity to be known as Silent-Aire Europe Limited. With the additional 90 RMI employees Silent-Aire's global team grows to over 900 people and 550,000 sq/ft of manufacturing.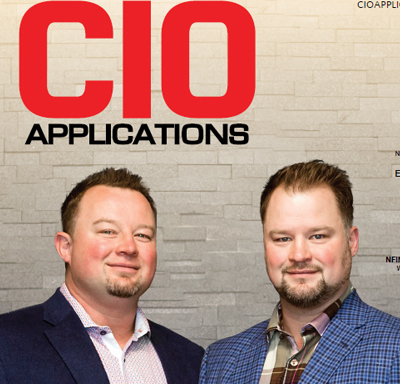 Silent-Aire has been named one of the Top 10 Data Center Solution Providers – 2018
CIO Applications, an independent technology magazine that specializes in enterprise solutions. The list includes 10 companies that are at the forefront of providing data center solutions that are impacting the marketplace.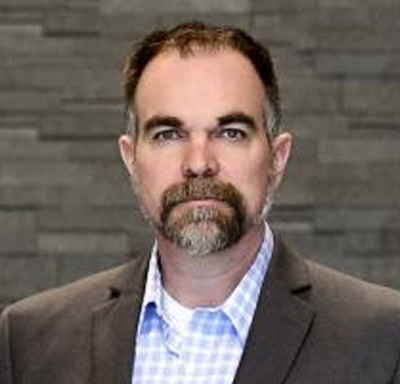 Silent-Aire Appoints Mike Sweeney as Chief Innovation Officer
Mike will work closely with internal and external stakeholders and the rest of the senior executive team on the strategic roadmap, emerging technologies, thought leadership and new industry opportunities. He will also support and enhance the company's continued leadership in its' core market segments that are the building blocks of the Internet and global cloud infrastructure.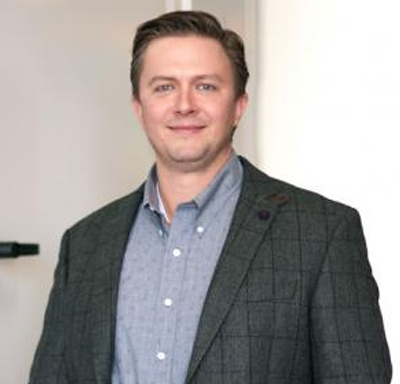 Silent-Aire Promotes Hyperscale Industry Veteran Liam Thedford to Executive Vice President
Silent-Aire, a global leader in mission critical data center innovation, today announced the promotion of Liam Thedford from Vice President Sales to Executive Vice President. Liam joined Silent-Aire in March 2012 and serves as the leader of Silent-Aire's hyperscale cooling and modular data center businesses.