The Leckelt brothers turn Silent-Aire into a leading data centre manufacturer
LONDON, Jan. 26, 2018 (GLOBE NEWSWIRE) — The explosion of cloud services offered by the world's largest hyperscale providers has driven growth in the development of new cooling technologies and the advanced manufacturing of highly efficient data centre infrastructure. At the heart of this growth is Silent-Aire, a global HVAC and data centre manufacturer headquartered in Alberta, Canada.
European CEO had the opportunity to speak to brothers Dan and Lindsey Leckelt, co-CEOs of Silent-Aire, to learn how they built a corporate culture based on teamwork, problem solving and resilience.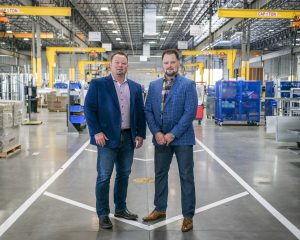 "The growth of the digital economy has been staggering and people often forget that physical data centre infrastructure needs to grow at the same pace to support all the new data being created," Lindsey explained in the exclusive interview. "We develop cooling and modular data centre solutions that can 'hyperscale', deliver efficiencies that lower power usage, save operating expenses and are good for the environment."
Silent-Aire has grown from a small family business to an industry leader with over 900 employees and global manufacturing facilities in Canada, the US and Ireland.
"Growing our infrastructure to meet our clients' aggressive deadlines is an ongoing challenge," Dan said. "We doubled our manufacturing footprint in 2017 to ensure we have the capacity and continuity to deliver consistent delivery times to them. We strive to be fully integrated from our design and engineering team to our supply chain and lean manufacturing implementation."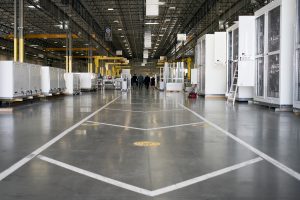 At the heart of Silent-Aire's operations is a team culture filled with highly driven and competitive leaders. Lindsey said: "Dan and I grew up playing ice hockey and won championships on some very good teams. Many of our leaders have sports backgrounds as well, and understand that everyone has an important role to play. We all try to instil the qualities of high performance teams – accountability, resilience, drive, focus and collaboration – into Silent-Aire."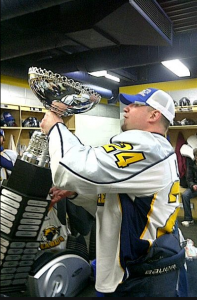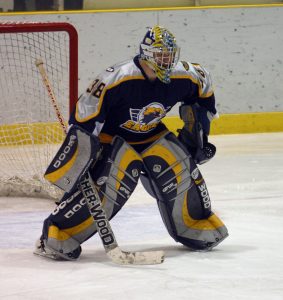 Now working with some of the world's fastest growing organisations, Silent-Aire has established itself as a leader in mission critical data centre solutions. You can read more about the Leckelt brothers' journey in the latest edition of European CEO, available in print, on tablet and online now.
World News Media is a leading publisher of quality financial and business magazines, which enjoys a global distribution network that includes subscriber lists of prominent decision-makers around the world.
CONTACT INFORMATION
World News Media
Elizabeth Matsangou
Editorial Department
+44 (0)20 7553 4162
elizabeth.matsangou@wnmedia.com