Horizontal and Vertical Air Handling Units
Custom horizontal and vertical air handling units offer solutions for those space constrains prevalent on every job. We make the equipment fit by offering different engineered configurations and air tunnel options.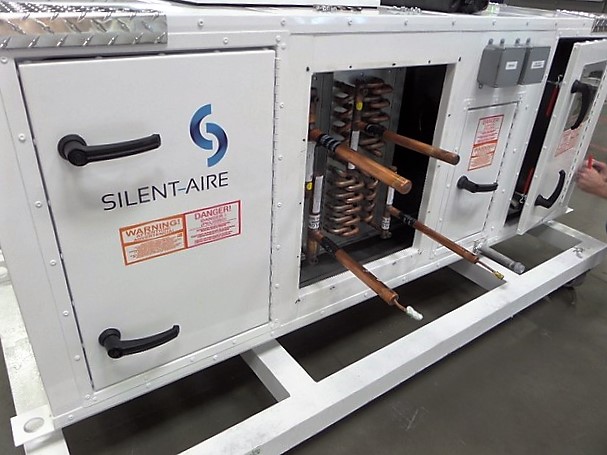 We use the same quality construction methods form our large to our small air handling units. We can recess mount the electrical enclosures and VFD's when clearances are required.
We engineer our units to get the connections you need for piping and duct utilizing different coil configurations. If your job requires the unite to fit through a tight opening, we can offer engineered modular solutions.
Our engineers can design control systems tailored to our clients needs. Our ETL approved electrical panels are all custom built to handle any componentry required while meeting all types of NEMA rating.
We go to great lengths to ensure you don't even hear or feel our equipment operating. We use the best in vibration isolation, harmonic balancing and sound analysis.
The fit and finish of our horizontal and vertical air handlers will only impress the end user as the comparison to "standard" will surely impress.
Our commitment to quality is exemplified through our in-house quality assurance program. Every unit that leaves our factory is carefully inspected and tested to ensure that our client receive only the best.